Our Cloud-Based Lead Management and Marketing automation system.
It gives you the power to Monitor, Manage and oversee the whole multi touch multi-channel process and marketing automation in one CRM. With real time data and ease of access provided, it's just like having one of our dedicated team sitting beside you and ready to answer any question that you might have in terms of lead management. A very easy user friendly CRM designed to provide you easy access to monitor all of your CBI team's activity anytime, anywhere.
All activities in your campaign are documented and ready for review, what more can you ask for? You don't have to worry about how to use it since your CBI team will be with you side by side assisting you and helping you in getting accustomed with the system before your campaign even starts. Imagine all this power with just a click of your mouse; you will be on top of your campaign as much as you want. And did I mention that it logs all of your follow up emails, booked appointments, etc. and provides you notification for anything that you need to be notified for?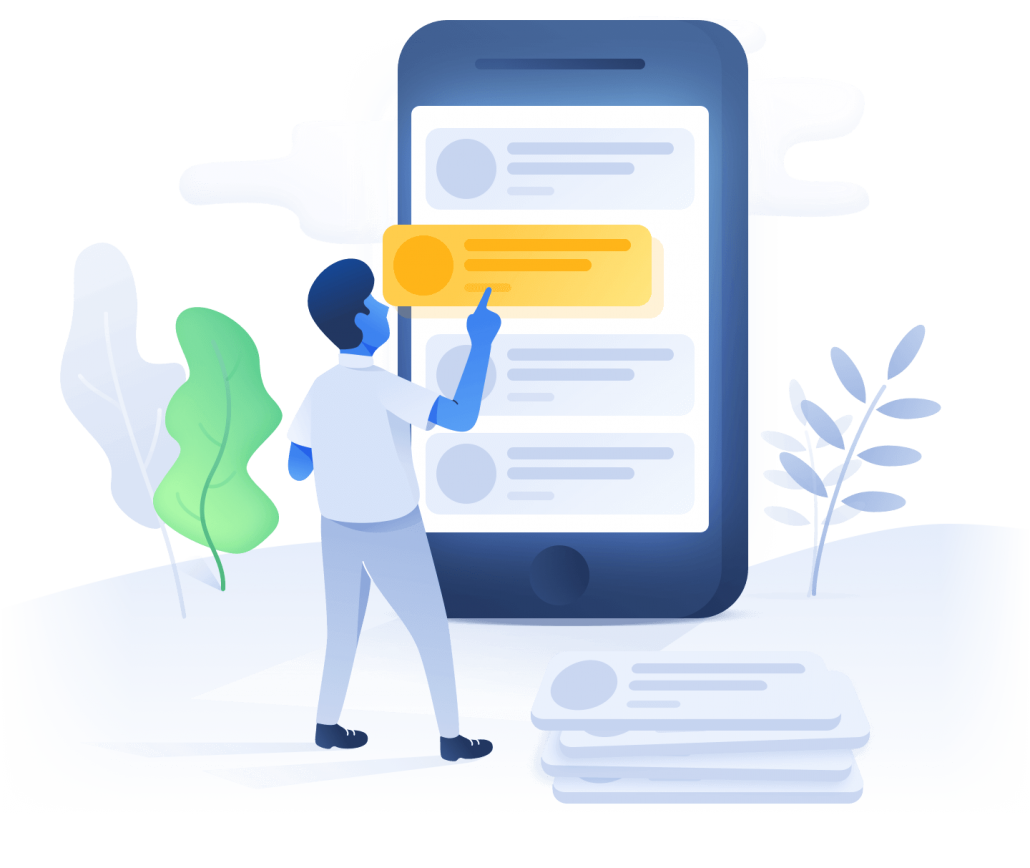 It is not enough that we send information to prospects and do cold calling. Here at CBI Marketing Solutions, we have formulated a system that allows you to relay the right message to the right person at the right time. Timing is critical in generating leads. Doing it early might come out as a little pushy, and doing it late is basically a sorry. Covering all platforms of marketing to generate the optimum lead and harvesting it at the right time is ideal. Our lead nurturing tool will get you set up with all that. Creating a scheme that best fits your needs and guarantees a lead with utmost quality.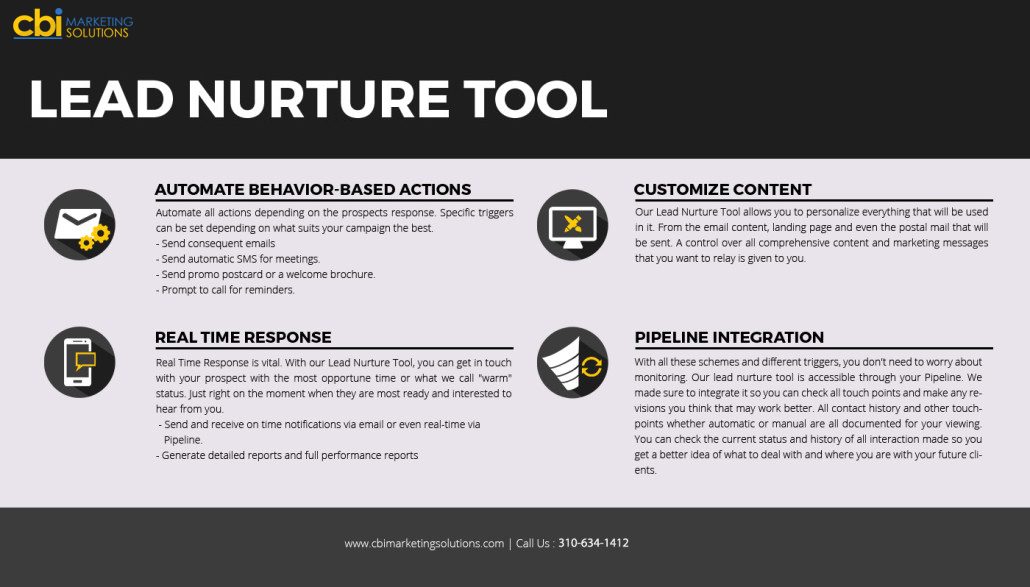 Managing your campaign has never been easier. With CBI Marketing Solutions all in CRM, you have all types of tools that can help you manage your campaign from where you are and be on top of it at the same time. With total Marketing Automation, you just need to sit back, relax and watch your leads come flowing.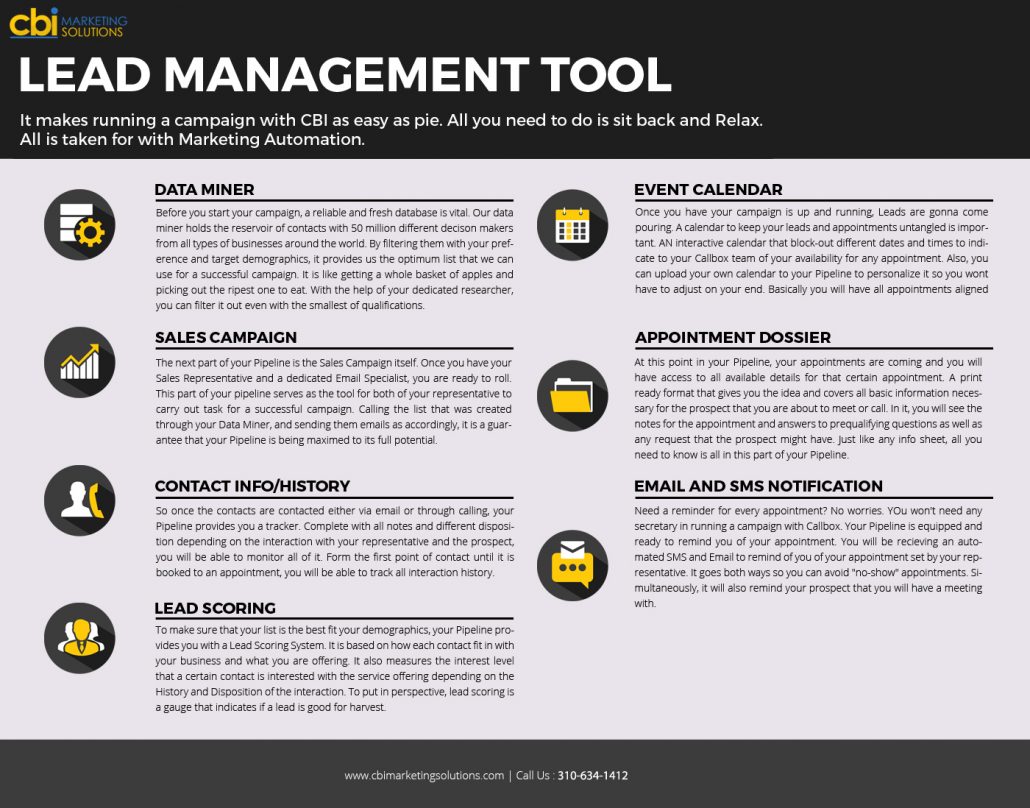 CBI Marketing Solutions don't keep you in the dark during your campaign. We make sure that you are able to monitor all the campaign's progress and success with ease. Your Pipeline provides you with all access and different ways to monitor your campaign, from Status Reports of the Telemarketing and Email Marketing to live touch points and a real time access not only on your Computer but also on your mobile.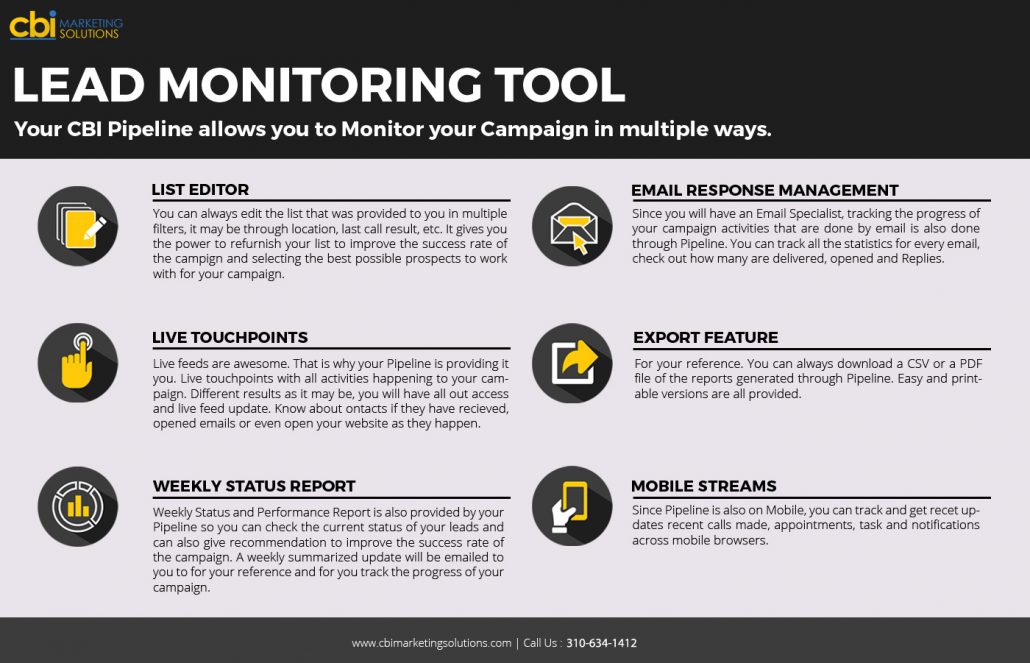 Would you prefer to schedule a call from us?
Set a phone appointment with us through this very short form and we'll call you.
You may also chat a representative
To start a session, type your message on the chatbox found at the bottom of your screen.